I've been working on making all the Dark Knight vehicles with Lego and have recently finished it by making The Tumbler. They are all my designs and were very hard to build. I tried to make it as accurate to the films as I could.
You can support it on this link and when it reaches 10,000 supports it has the chance of being made into a product and be sold in stores.
http://lego.cuusoo.com/ideas/view/33582
There is a lot of competition on that site so please help me reach over 200 supports by Sunday. To support you need to register but if you don't want to register, please share the project for other people to check out. I also have other projects here:
http://lego.cuusoo.com/profile/Simple1DEA#projects
Loads more photos and also detail comparisons with the real vehicles:
http://www.flickr.com/photos/simple1dea/
Hope you like it!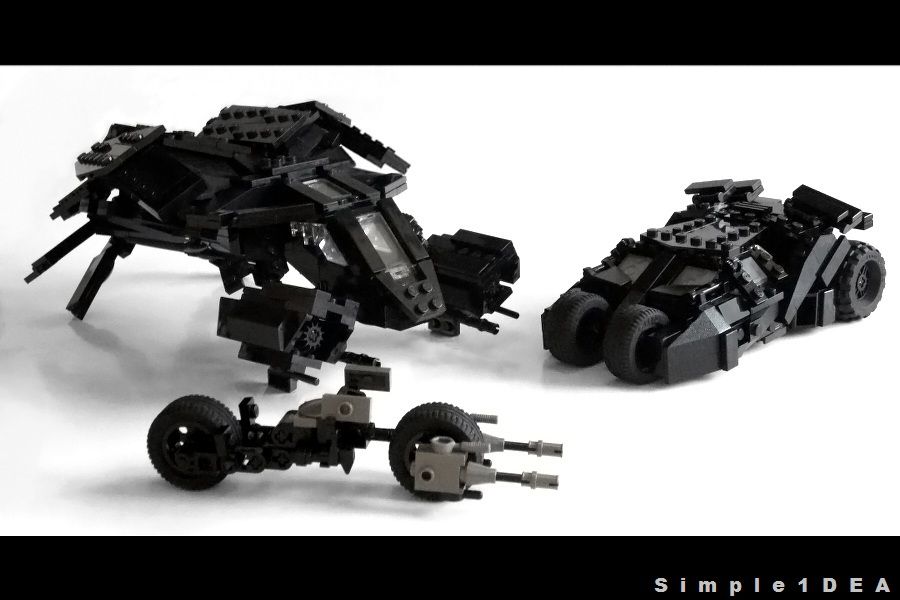 The Bat:
Spoiler!!! Click to Read!:
The Tumbler:
Spoiler!!! Click to Read!:
Made this one for fun. Lego Batpod vs Lego Joker!