Thought folks here would get a kick out of this. A friend of mine recently got a chance to go on a VIP tour at NASA. While there, she got to see the mission control room for the International Space Station.
You can kind of see that each of the "workstations" (if that's what they're called) is named, with a blue-glowy sign, and in some cases, a related mascot is placed beside the sign. Check out the makeshift Mjolnir, below.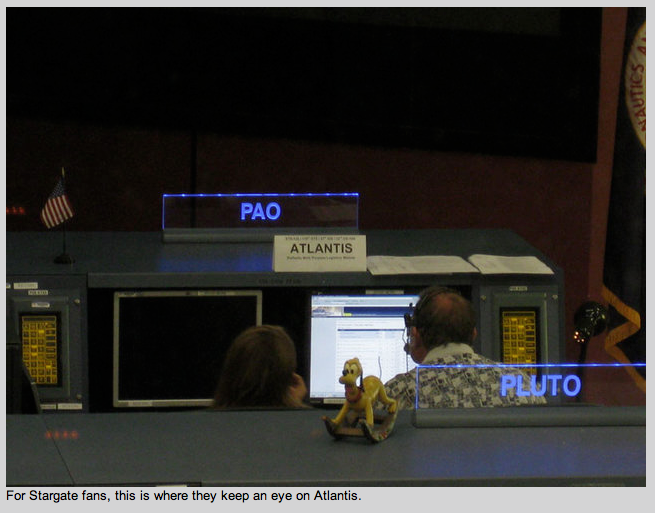 Now I really want to know the names of the various other workstations...