Some special DOFP screenings from across the globe.
Want to meet BooBoo Stewart? The contest is closed but i guess you could still turn up and try to get an autograph.
http://ultrastarakchin.com/events.asp?id=9
http://www.meetboobooatultrastar.com/
The beautiful
Cinéma Grand Rex
in Paris, France hosted a X-Men marathon (minus X-Men Origins and The Wolverine?!) on May 11th and then showed DOFP on May 12th!
https://www.facebook.com/GRAND.REX.PARIS
Germany....
(
Beluga Kino
)
Early showing on May 21st then double feature (First Class and DOFP) on May 24 incl. buffet and
Mystic Cocktail
in the break.
http://www.beluga-kino.de/
Drive-in cinema
(yeah they still exist) are showing the movie in 2D.
UK...
Quote:
Join Futureversity for the much anticipated release of X-MEN: DAYS OF FUTURE PAST on May 22nd at 6:30pm! Come and support a worthwhile cause while having fun in your superhero fancy dress.
http://www.genesiscinema.co.uk/film-info.php?film=1827
Phillipines....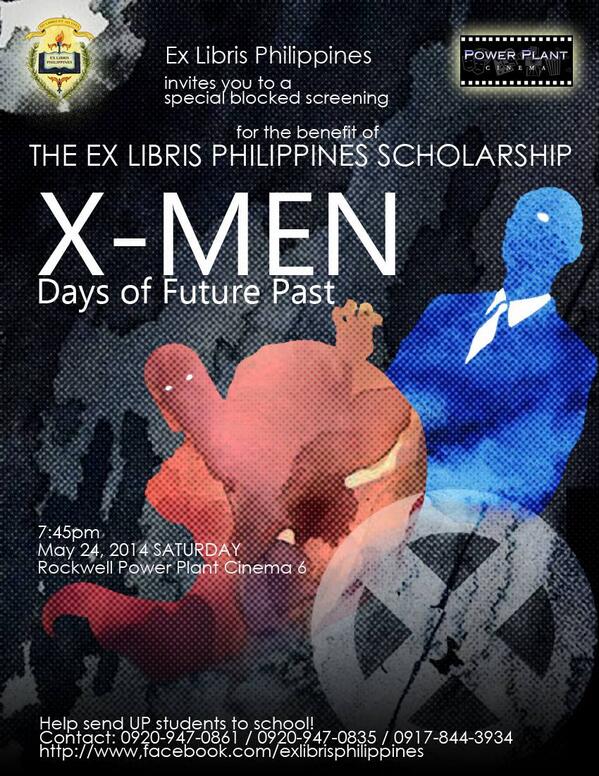 Singapore....
http://reddotdiva.blogspot.com/2014/...l-charity.html