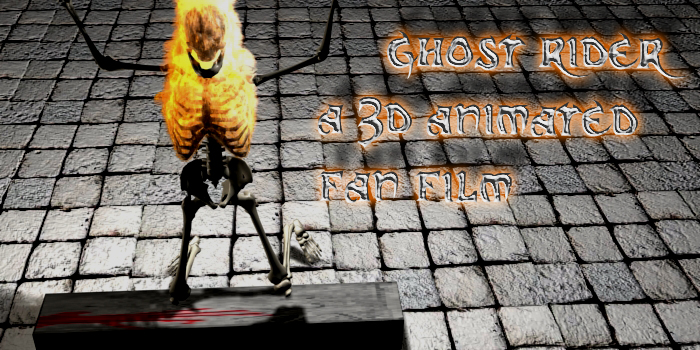 Howdy all.
A brief history on this project. I teamed up with Flamehead around 2007 to work on a completely CGI series of episodes of Ghost Rider. When Flamehead dropped out on me with no warning i suddenly re-evaluated the logistics of the project. Rendering times for each shot for a full series would choke my graphics card and the rendered shots would quickly fill my hard drive.
I quickly abandoned the episodic idea and decided to just do a full film in CGI. However that quickly fell apart as Life pulled me away and what little free time i had was filled with filling out requests from friends to work on the CGI for they're projects. Now that ive regained alot of time, I have a hunger to get back on this project.
The image at the top is a heavily unfinished shot for the film. As you can see i need to add more controls for the fire and texture the body more and do cloth simulations.
What I am looking for at the moment are voice actors. Here is a current list of characters that will be appearing that needs voicing:
Ghost Rider
Johnny Blaze
Roxanne Simpson
Daniel Ketch
Vengeance
Mephisto
Blackheart
Scarecrow
The Wish Demon
Crash Simpson
If you think you can voice any of these characters then please don't hesitate to reply or PM me. Thanks