Yeah, and that is what I ended up saying too. My main point, which you said you got, was that I just don't want them to sort of forget or sidestep using these characters because the age thing, but there is no saying they will. Just a troublesome possibility. I do think it could also be possible they will forget Foster altogether like Rick Jones. But with few non-white superheroes in films so far it would be a mistake. Plus Scott Lang and Pym need a well rounded supporting cast. Bill Foster already exists in the comics so its not like they have to add or make up characters just to give him supporting characters. Dule would be great. I could see others too, but Dule would be good because of what you mentioned but also because if they needed he could buff up and be plausible as a giant super action hero.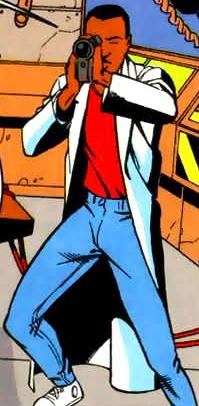 Of coarse, they could always use Foster's nephew
Tom Foster
. They could have
Bill be part of Pym's supporting cast in the past and have his nephew Tom become
Giant Man in the present.