With Transformers 4 on its way next year, Michael Bay has rounded up a ton of super cars for new autobots and decepticons. Some vehicles so far were confirmed as autobots but we cannot expect Michael Bay to deny any decepticons right because without any decepticons, the fourth film won't be as fun as the first 3 so here are the vehicles that are speculated to be decepticons:
Rusty Cab-Over Truck which is similar to Optimus Prime's G1 alternate mode assuming that it's Galvatron or Lockdown
Now these vehicles are speculated to be the Stunticons
Motormaster:A black and grey 2014 Freightliner Argosy cab over truck.
Wildrider: A red and black 2013 Pagani Huayra.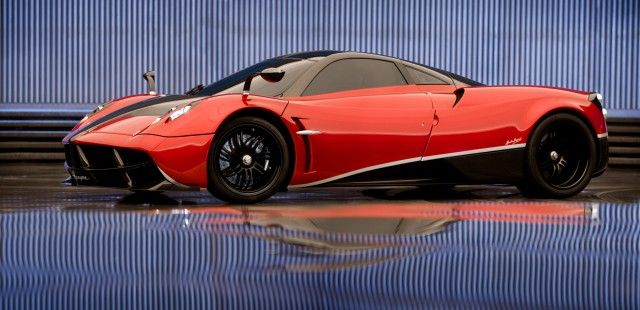 Dead End: A Rally Fighter
Breakdown:A grey 2013 Lamborghini Aventador LP700-4.
Dag Strip: Unknown white and black stripe vehicle similar to Bumblebee
Some of you believe that the black semi truck is nemesis prime, galvatron or scourge because of the previous cartoons having decepticons with a vehicle like this as well as the autobot Ultra Magnus but with the heavy amount of super car robots on set and with race car drivers being mentioned, the Transformers 4 is the perfect time for Michael Bay to bring out the stunticons because with a black semi like this, there won't be any other truck just like it so it's gotta be Motormaster. After all we have not seen the stunticons in the media for decades and now in TF4 is the perfect time to do it, plus Sentinel Prime's betrayal to the Autobots in Dark of the Moon makes him Nemisis Prime enough and with Hound and the Dinobots being included as the muscle for the Autobots, this black truck is a decepticon and for how all the past three films, I say that the time for the Stunticons to appear is here and now in Transformers 4.