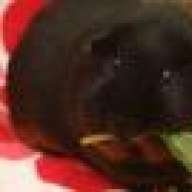 Joined

Jun 7, 2006
Messages

26,630
Reaction score

3
Points

31
http://gma.yahoo.com/two-teenage-bo...ing-death-205206658--abc-news-topstories.html
Two teenage suspects, one as young as 14, have been arrested in the shooting death of a 1-year-old Georgia boy, who was killed as his mother pushed him in a stroller, police announced today.
Chief Tobe Green of the Brunswick Police Department said that Demarquis Elkins, 17, and a 14-year-old unidentified suspect whose name has been withheld because of his age, were arrested early this morning in connection with the baby's death, and both have been charged with first-degree murder.

"We are still investigating the motive, but we are trying to turn every stone to make sure we get a motive," Green said.
Green declined to provide further details, other than to say it continued to be an open investigation, and that no weapon had yet been recovered.
Under Georgia law, Elkins is considered an adult, Green said, but the younger suspect is considered a minor.

"We are still following up on leads from our witnesses and are still involved in collecting evidence," Green said. Search warrants had been issued at three locations near Brunswick, which has a population of about 15,500 people.

Brunswick police, along with a SWAT team and various agencies, had launched a vast manhunt across the Glynn County area in search of the two teenage suspects after the shooting on Thursday morning.
Sherry West, the 41-year-old mother of the child, told police she'd been walking her 13-month-old son, Antonio, in a stroller Thursday morning through their Brunswick, Ga., neighborhood when two African-American boys approached her and demanded money. When she told them she didn't have any money, West said one of the boys pulled out a handgun.
"He said, 'I'm going to kill you if you don't give me money,' and I said, 'I swear I don't have any,"' West told WAWS-TV in Jacksonville, Fla.
West said she tried to shield her child with her arms, but the gunman shoved her and shot the baby in the head. West was shot in the leg.
Going on West's description, police said they began looking for two African-American boys between the ages of 10 and 15 years old since Thursday. No details about how the suspects were arrested were given.
Officer Todd Rhodes, a spokesman for the Brunswick Police Department, confirmed that the weapon used in the shooting was a handgun but declined to describe it further.

Since the shooting, police said 30 different leads had been called into the Brunswick Police Department and the Glynn County Police Department, or were submitted through email. Police said the Glynn County School Board Campus Police had been assisting law enforcement in combing school attendance records for leads.