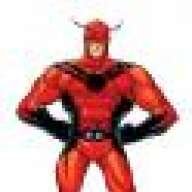 Joined

Feb 21, 2005
Messages

37,217
Reaction score

3,062
Points

103
What gadgets do you think we might see Pym or Lang use?
ROVER
Created by Hank Pym during the West Coast Avengers days.
Rover is a low level sentient terrestrial combat vehicle which Pym carried in his pocket. It is capable of seting three people, could fly, contained a flame thrower, acid spray, gas vent, smoke bombs, grappling hooks and could climb walls.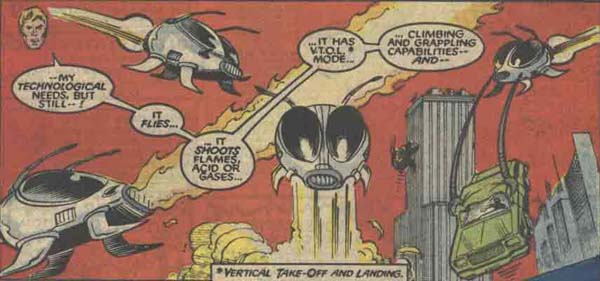 The utility harness
Pym wore as Goliath which contained shrunken fully-equipped portable shelters, electrical generators, mini laboratory among other things.
Ant-Man helmet

Wrist Stinger
designed by Pym bioelectric energy blasts fired from his hands much and used by him as Yellowjacket and by Janet as Wasp.
The Stinger Gun/Ray Gun
bioelectric energy blast gun.
Jetpack
Pym used West Coast Avengers
Wasp Goggles:
Pym wears a pair of specially designed goggles that allow him to scan, collect, and transmit an unknown level of computer data and information, transmit his thoughts as radio frequencies to receiving radio equipment such as his Ant-Man helmet, and communicate with insects when not serving as eye protection.
Toolbot:
The toolbot is a small, technological, handheld multi-tool device that stores hundreds of useful such as a key, minicomputer, and energy sword which are all shrunken down to microscopic sizes with a computer programed "smart chip" giving Pym the right, or appropriate tool in any situation.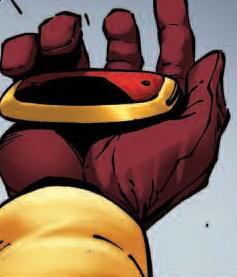 Last edited: