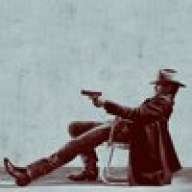 Joined

Jun 12, 2011
Messages

5,804
Reaction score

1
Points

31
Looking at the
Seinfeld
sequence that dark_b posted over in the
lolpics! thread
I got to thinking, what are some things you've been absolutely 'late to the party' on?
Seinfeld is a big one for me, I'd never even watched a full episode until the last year or two and I've got a long, long way to go before I've seen every episode. I still don't know what a 'soup nazi' is. In my house growing up my father hated Seinfeld, so it was never on. These day I catch the reruns on TV and enjoy them immensely.
To a lesser extent I'll also add
Adventure Time
. It came out in 2010 and I've only just sat through the first four seasons recently, loving every second of it.
I'm sure there's plenty more, but how about everyone else, what's completely slipped under your radar that you now enjoy?
Last edited: