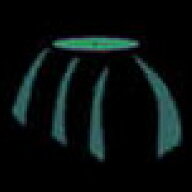 Joined

Jul 19, 2014
Messages

1,815
Reaction score

1,732
Points

103
Ms. Marvel and Patriot and FalconCap, etc, are far more different from their namesakes than anyone I mentioned and they're all called legacy characters. I'm fairly certain you've made these same legacy character complaints about Ms. Marvel in the past, so it doesn't seem like you're talking about outright clones only.

Even if you are, characters like X23 and the Stepford Cuckoos are actually highly succesful characters who stand out in part *because* they literally are clones. Like Superboy, they have to deal with different kinds of stories than most characters because they were literally made in a lab by someone expecting to have total control over them. And because they have no childhood friends or family to lean on. And because they have to deal with the knowledge that they're copies of someone else instead of just being their own person entirely.

Every character has real contributions to make. None of them are actually 'just clones' who won't bring anything new to the table.