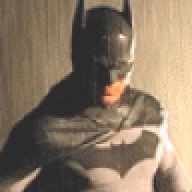 Joined

Jun 29, 2004
Messages

6,254
Reaction score

0
Points

31
Going from favorite to least-favorite, how d'you rank George Miller's films? For myself, it goes somethin' like:

1/ Happy Feet - (It's like a combination of Babe 2 and the Road Warrior, with theology and tap-dancing penguins thrown into the mix. Awesome)

2/ Mad Max: The Road Warrior - (One of the best post-apocalyptic films made; featuring Mel Gibson before the aliens got to him)

3/ Babe 2 - (A dark and complex take on the adventures of a little pig. Good 'Thunderdome' ref at the end, though)

4/ Mad Max: Beyond Thunderdome - (Miller attempts to put Max in a 'messiah' light, and it goes off quite well. Also, great action sequences)

5/ Mad Max - (No real plot, but some awesome action set pieces - It was intentional, I've gathered)

6/ Lorenzo's Oil - (A great film; Nick Nolte does ham it up a bit, but that's what he does. Not an action film, but quite few of the medical science scenes are filmed with the veracity of his action set pieces. Nice.)

7/ Witches of Eastwick - (Pretty good, but too Hollywood, not enough Miller. Jack Nicholson gives a great performance, though)


So, what about yous guys?