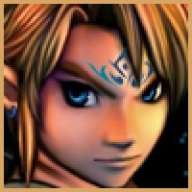 Joined

Sep 13, 2001
Messages

1,252
Reaction score

0
Points

31
So far on my list I have:
Kipobe (because I'm gonna make it so I win)
Holly (cuz she wasn't in the last one. I know she hated that)
Others (subject to change)
Please post your lists. If I'm infinging on any hosting rights, I'm sorry. I'm sorry you weren't quick enough.
Deathmatch will begin once I've selected the final list of candidates... please post your nominations... don't nominate yourself... it's Movies 205 lame.
PS - I won't discriminate against my likeness or dislikeness against or for you... so rest assured, Honey Vibe.
PPS - As always, I promise to finish this.
Furthermore, mods aren't allowed entry unless they nominate themselves, because most of them are wayyy too uptight and can't handle a friendly ribbing, like Morg... who's deaf and deletes threads... or Dew, who has a penguin fettish and works at a porn theater... or Malice... who's dead. Good times.
Anyway, let the ceremonies begin!