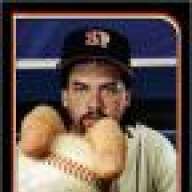 Joined

Apr 28, 2004
Messages

18,135
Reaction score

0
Points

31
Two Part Bio-Pic about Che Guevara

Director:
Steven Soderbergh

Starring:
Benicio Del Toro-Che Guevara
Demian Bichir-Fidel Castro
Franka Potente-Tamara Bunke
Benjamin Bratt
Lou Diamond Philips-Mario Monje
Edgar Ramirez-Ciro Rondon
Catalina Sandino Moreno


Plot Outline:
Guerrilla:
Guerrilla is a 2008 biopic about Argentine-born medic and revolutionary leader Ernesto "Che" Guevara (1928-1967), most famous for being a key leader in Fidel Castro's forces against Fulgencio Batista. After his work in Cuba, Che moved on to other causes in Africa and Latin America, eventually being captured and killed by counter-insurgency rangers in the mountains of Bolivia, who had backing from C.I.A.

The Argentine:
"The Argentine will focus on the Cuban revolution, from the moment Fidel Castro, Guevara and other revolutionaries landed on the Caribbean island, until they toppled the dictatorship of Fulgencio Batista two years later. Guerrilla will focus on the years following the Cuban revolution. It will begin with Che's trip to the UN headquarters in New York in 1964, until his death in the Bolivian mountains in 1967."