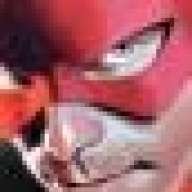 Joined

Apr 22, 2008
Messages

6,176
Reaction score

0
Points

31
Well? I for one think it'd be awesome. I love this movie and consider it to be the best Batman to date, if not one of the best. I think it'd make an awesome live action film. I love The Joker's origin in it and connection with the mob, Phantasm, and Batman, the love story is also quite good. And I am all for the Phantasm being used as a character in live action. I think it'd be great. Hell, they could even set it in the same psuedo 30s/40s/ish world that the movie/animated series was set in, I think that'd be cool.
If not, I'd be game if they adapted it for the "reboot" for the most part and used that to reintroduce Batman. Different take, yet great story. I just don't know how much of the origin I'd show of Batman, but I think it'd be fine because so much else is tied into it, it's not the sole, focal point, plus it establishes that this is not the Nolan Batman by showing bits of how he came to be briefly, and touches on the Joker's origin. (And oh yeah! The JOKER is in it! EVERY Batman film with the Joker is ALWAYS a MUST WATCH, the Batman films (Batman
anything
) with the Joker are always the best ones, so you know having him in it is about a guaranteed $ucce$$ financially

)
What are your thoughts?
Last edited: