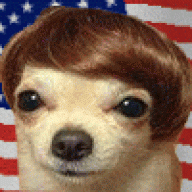 Joined

Mar 5, 2003
Messages

33,006
Reaction score

19
Points

58
Welcome to Hype Deathmatch 2! Tag Team Boogaloo!
I mean... TAG TEAM TERROR!!!!!!!!
This time we have
teams
of 2 vs.
teams
of 2. All
teams
were picked from a hat, so I don't care if it makes your panties get all bunched. Learn to love your partner, or fail by their side.
Vote for the
team
you want to win, whichever
team
you love the most.
Game Outline:
Round 1: 16 teams/ 8 matches
Round 2: 8 teams/ 4 matches
Round 3: 4 teams/ 2 matches
Round 4: FINAL TAG TEAM SUPER-DEATH MATCH. 2 Teams face eachother for the Tag Team Championship.
Rules:

ALL matches will be 2 days each, and 2 at a time.
Mod/Admin votes count as 3 votes each.
FAKE NAMES WILL BE ALLOWED FOR ROUND ONE ONLY!!!!!!!
ROUNDS 2-4 WILL NOT ALLOW FAKE NAMES!!!!! NO FAKE NAMES IN ROUNDS 2-4!!!!!!!!
If there is a tie in R1 I will take out fake names to declare a winner. Any ties in following rounds will be decided by the
team
who had the most votes the round before.
Whichever
team
gets the most votes will move on to the next round. Losing
teams
will be fed to muscles.