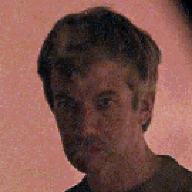 YOUR ANGEL OF DEATH AWAITS
Joined

Jan 6, 2009
Messages

114,748
Reaction score

44,922
Points

218
Will be starting my own 1990's movie journey this weekend, but wow did this month fly by, because it's already time for the next decade! I'd hate to become too predictable with the decade choices, so instead of naming a decade we've not yet done for my birthday month of October, I'm bringing back my birth decade,

The 1980's! Nominations are now open, and will be until Tuesday. Up to 3 nominations as usual. Also, as this is the first repeat decade we've done, for those with short memories, the movies from this decade we did last time which are therefore now ineligible are Raging Bull, The Lost Boys, and The Indiana Jones series.

​
80s theme? And it's October? You KNOW it's gotta be horror. And I'm picking my favorites.
My nominations:
The Thing (1982)
Sleepaway Camp (1983)
Halloween III: Season of the Witch (1982)