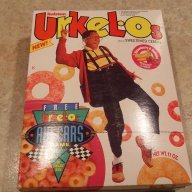 My name is Stefan, sweet thang
Joined

Mar 8, 2004
Messages

88,381
Reaction score

8,367
Points

203
Mon Jan 28, 4:48 AM ET
TOKYO (Reuters) - Lovelorn staff at a Japanese marketing company can take paid time off after a bad break-up with a partner, with more "heartache leave" on offer as they get older.
ADVERTISEMENT
Tokyo-based Hime & Company, which also gives staff paid time off to hit the shops during sales season, says heartache leave allows staff to cry themselves out and return to work refreshed. "Not everyone needs to take maternity leave but with heartbreak, everyone needs time off, just like when you get sick," CEO Miki Hiradate, whose company of six women markets cosmetics and other goods targeted for women, told Reuters by telephone.
Staff aged 24 years or younger can take one day off per year, while those between 25 and 29 can take two days off and those older can take three days off, the company said.
"Women in their 20s can find their next love quickly, but it's tougher for women in their 30s, and their break-ups tend to be more serious," Hiradate said.
Hime & Company staff can also take two mornings off twice a year as "sales shopping leave", so they can race to stores to hunt for bargains.
"Before, women could take half-days off to go to sales, but you'd have to hide your shopping bags in lockers by the train station," Hiradate said.
"But with paid leave, we don't have to feel guilty about bringing our shopping bags to work, and we can enjoy the best part about sales shopping -- talking about our purchases afterwards."
http://news.yahoo.com/s/nm/20080128/od_uk_nm/oukoe_uk_japan_leave