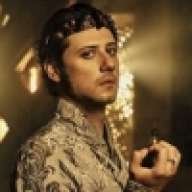 Joined

Apr 4, 2004
Messages

108,794
Reaction score

18,820
Points

203
http://www.deadline.com/2013/02/fra...ott-produced-mini-the-man-in-the-high-castle/
Frank Spotnitz To Adapt Ridley Scott-Produced Mini 'The Man In The High Castle'
By NANCY TARTAGLIONE, International Editor

The miniseries adaptation of The Man In The High Castle was originally announced as a project back in 2010. At the time, the four-parter based on Philip K Dick's novel, was to be a Headline Pictures/Electric Shepherd/Scott Free production for the BBC, scripted by British playwright Howard Brenton and sold internationally by FremantleMedia. Some of the puzzle pieces have since shifted. Syfy said today it has sealed a deal to adapt the Hugo Award-winning tome with Frank Spotnitz (The X-Files, Hunted) attached to write and exec produce. Ridley Scott's Scott Free will produce with Headline, Electric Shepherd Productions (the production arm of Dick's estate) and FremantleMedia International. Producers are Ridley Scott and Stewart Mackinnon. Spotnitz will write the first two hours and supervise the writing of the second two hours, Syfy said today.

Dick's novel is an alternate history story set in a world in which Nazi Germany and Japan were victorious in the second World War. The year is 1962 and the Axis Powers occupy the U.S., where fascism rules and the few surviving Jews hide under assumed names. Scott's 1982 sci-fi classic Blade Runner was adapted from Dick's Do Androids Dream Of Electric Sheep?

Story sounds intriguing as hell. Ridley Scott and a former X-Files writer being involved only makes it seem more promising.