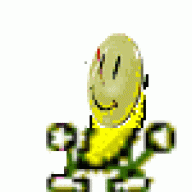 Joined

Aug 30, 2003
Messages

40,928
Reaction score

1
Points

31
HAVES
MOC

Marvel Legends - Please remember that many of these are Canadian Carded. Not all though, ask if interested.


1:

Captain America
Hulk (Articulated Fingers)
Toad - Pending - Spiderhulkthing
Stealth Iron Man - Pending - FTB
Captain America Reissue Scales painted one (This fig is Substandard MOC, the shield is broken and ther is a hair in the shell)

2:

Human Torch
Namor (one w/comic) - Pending - FTB
Thing
Human Torch (w/o 4)
Doombot (foil Poster) - Pending - EZ-8
Thing w/coat and hat
Hulk w/ripped shirt

3:

Wolverine
Thor - Pending - FTB
Movie Daredevil
Maskless Wolverine - Pending - FTB

4:

Elektra
Gambit
Beast
Punisher

5:

Silver Surfer – Pending - VOG
Sabertooth
Blade
Nick Fury
Mr. Fantastic
Red Skull - Pending - FTB

6:

Deadpool – Pending – Goodtimes
Phoenix - Pending - Guy
Movie Punisher x2
Brown Wolverine x2 - Pending - FTB
Dark Phoenix - Pending - EZ-8

7:

Hawkeye – Pending - Goodtimes
Vision
Apocalypse
Weapon X
Ghost Rider -
Silver Centuron x1-Pending - Vog
Phasing Vision - Pending - EZ-8

8:

Ultimate Captain America (blue/grey)
Storm
Man Thing
Doc Ock
Black Widow - Pending - Gbats
Iceman
Ultimate Captain America (blue/Blue)

9:

Prof Xavier
Bullseye - Pending - FTB
1st app Hulk x2
Nightcrawler
War Machine
Deathlock
Dr Strange - Pending - FTB
Green Hulk x3
Ginning Bullseye

10:

Cyclops
Mystique
Sinister - Pending - FTB
Omega Red
1st App Spiderman - Pending - FTB
Black Panther
X-factor Cyclops

11:

Wonderman
Ionic Wonderman
HulkBuster
Ultron
1st app Thing
Logan
Taskmaster - Pending - FTB
Vengeance

12:

Sasquatch
Wolverine
X-23 (purple)
Bishop
Iron Fist
Maestro
X-23 (Black)
Maskless Wolverine
White Sasquatch
Red Iron Fist

SMC1:

Spider-man
Symbiote Spiderman
Venom
Man-Spider
Scarlet Spider
Spiderman 2099

SMC2:

Battle Damaged Spiderman
Rhino
Daredevil - Pending - GBats
Classic Spiderman

SMC Current:

Hobgoblin
Venom
Kraven
Green Goblin
Morbius
Beetle
Metalic Scorpion
Lizard
Mysterio
SM2: Doc Ock (bendy tentacles)

XMC

New Gambit
New Archangel

FF Movie

Wave 1 Clear Sue

DCD

1st App Flash
1st App Wonder Woman
1st App Shazam
Superman: Braniac
JLA: Aquaman
Red Arrow - Pending - Assasin
Silver Age Catwoman/Penquin 2 pack
Yamoto Joker
Clear Green Hal Jordan - Pending - FTB
Knightfall: Azreal
WWE Classic Superstars

Dude Love (colored Wristbands)
Undertaker (wave 4)
Jimmy Snuka
B&W Superstar Billy Graham

Mattel

Joker
Killer Croc
Bruce Wayne
Mr Freeze (The Batman)

DCSH

Bane
Scarecrow
Killer Croc
Batman (grey pins)
batman (blue Pins)

Street Fighter

M. Bison - Pending - Turd (Hee Hee)
Chun Li
Chun Li Varient (Turqoise)

Loose

ML

ML8 Storm - SOLD - FTB
ML11 Hulkbuster - SOLD - FTB

LOTR

Super poseable Boromir
Gothmog
Super Poseable Strider
Sam
Frodo
Legolas




WANTS

Muppets 3:

Zoot (A MOC or LOOSE COMPLETE Original Paint Zoot is now worth any 3 Non Varient/Non Toad figs)


Muppets 4:

Janice (A MOC or LOOSE COMPLETE Original Paint Janice is now Worth any 2 non Varient/Non Toad figs)


Now these two Wants can be loose (but Complete) and the standard paint apps are prefered. And these are very very Wanted Wants so they will buy someone much a leway in a trade.

Star Wars Unleashed

IG-88 - Can be Loose
Boba Fett - Can be loose

I am actually up for many SW Unleashed figs.

DCD:

Teen Titans Superboy and/or Deathstroke


And I'm told there have now been sightings of the Young Avengers Box Set. I'd like that too.

--------------------------------------------------------------------------------------------------

And keep in Mind that I am very very into statues and busts right now so keep that in mind. And of Course cash or paypal is always acceptable.

Also some more things will be added to that list (i have to reevaluate a lot of the collection, Many a Star Wars may go up there) and also some things are coming off (Blonde Widow for example I'll likely open)

The colored ones have dibs on them. The sale isn't on yet, but put your dibs and or offers in now. Nothing will be confirmed but it will be put asside and this sale is 100% happening.

I got tired of colors so now they have symbols beside them too.


Keep Watching.