Joined

Aug 30, 2003
Messages

40,928
Reaction score

1
Points

31
So we had some good times and got Muppet action figures a plenty, I got me a Crazy Harry and Lew Zealand and the tickles me pink, but for this thread we will ask the question What If?
What If Pallisades toys had not gone under and had kept producing Muppets Action figures?
Well, Wave 10 would have included:
Baby Kermit and Baby Piggy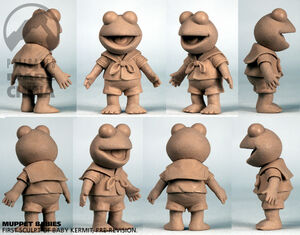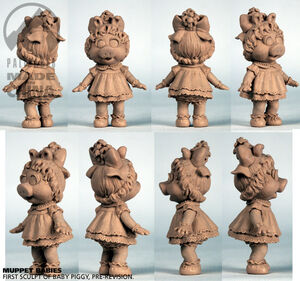 Dr Bob (Middle)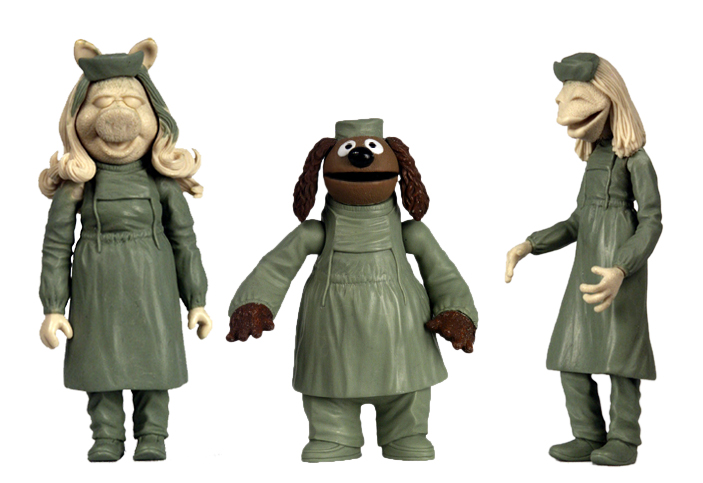 Sal Minella (With Penguins that we got anyway)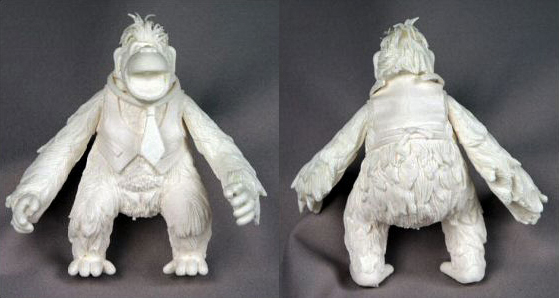 Uncle Deadly (Who we got anyway)
And Gobo (Fraggle Rock)
That's right folks, wave ten would have not only broken the muppet Baby barrier but also the Fraggle Rock Barrier. Oh and Exclusives with this wave would have been Statler and Waldorf in Tuxedoes
Wave 11 would have been:
Baby Gonzo and Baby Rowlf
Nurse Janice (See Dr. Bob above)
Bobo The Bear
Loius Kazagger
And Exclusive Robobuster Bunsen and Beaker
Wave 12 could have been:
Baby Scooter and Baby Fozzie
Nurse Piggy with Bean Bunny
Mahna Mahna and the Snowths (Who should have been in wave 1)
Mulch
Exlusives with this wave would have been Super Gonzo, Rizzo, Statler & Waldorf, Vacation Swedish Chef, Vacation Animal and Wonder Pig
Wave 13 would have been:
Patrol Link Hogthrob
Dr Teeth 2
Clueless Morgan
A Pack of Rats
Exclusive Sam the Eagle in a Tux
Wave 14 would have been:
reporter Gonzo
Swamp Kermit
Seymore and pepe
Randy and Andy Pig
Exclusives would have been Holiday Kermit with Robin and Fozzy from treasure Island
What about playsets you ask? Well in a word where pallisades could do whatever they wanted this is what might have been.
The Muppet Theater Stage was originally going to be released during Winter 2002, and later moved to a Summer 2003 release date. This set was going to be bigger than the other sets, and was to include fabric curtains that could open, Statler and Waldorf's Box, the back wall of the stage, and some removable backdrops, such as The Muppet Show title card. This set was planned to be big enough to fit one existing playset on the stage at a time, and there were plans to have it be able to connect to a possible Backstage Playset (which wasn't announced to be made at the time). It was originally going to come with Statler and Waldorf action figures, but after deciding that a Sweetums Action Figure would have to be too big to fit in the regular packaging, Statler and Waldorf were moved to be released as individual action figures, and Sweetums and Robin replaced Statler and Waldorf in the set. Due to poor sales of the playsets and the planned size of this set, plans for this playset were cancelled.
The Electric Mayhem Bus playset was planned once Palisades got the rights to release figures, accessories, and playsets inspired by the movies. This was to have been released alongside series 5 and was to come with Janice.
The Planet Koozebane playset was meant to come with the Koozebane Kermit action figure, plus a lot of Koozebanian creatures, such as the Male Koozebanian Creature, the Female Koozebanian Creature, the Baby Koozebanians, the Merdidop aliens, the Koozebanian Phoob, and the Hugga Wugga creatures. This playset was going to be released alongside series 5, and was briefly moved to series 6 when The Electric Mayhem bus playset was planned for series 5, and moved back to series 5 before being canceled. The Koozebane Kermit action figure was instead released as a Target exclusive, coming with a small Koozebane base with Merdidiops, and the Male, Female, and Baby Koozebanians.
The Happiness Hotel playset was announced as part of series 7 in a Toy Fare Magazine article from 2002, and was to come with a Pops Action Figure. Not much else is known about what was planned for this playset.
The Veterinarians Hospital playset was planned for series 10, and was going to come with a Nurse Janice action figure.
Also prototypes were made for Benjaminna Gunn (Piggy from treasure Island),
Angus McGonagle
, and Screcrow Kermit, the prior two were bumped from waves 5 and 7 and Scarecrow kermit was never actually announced.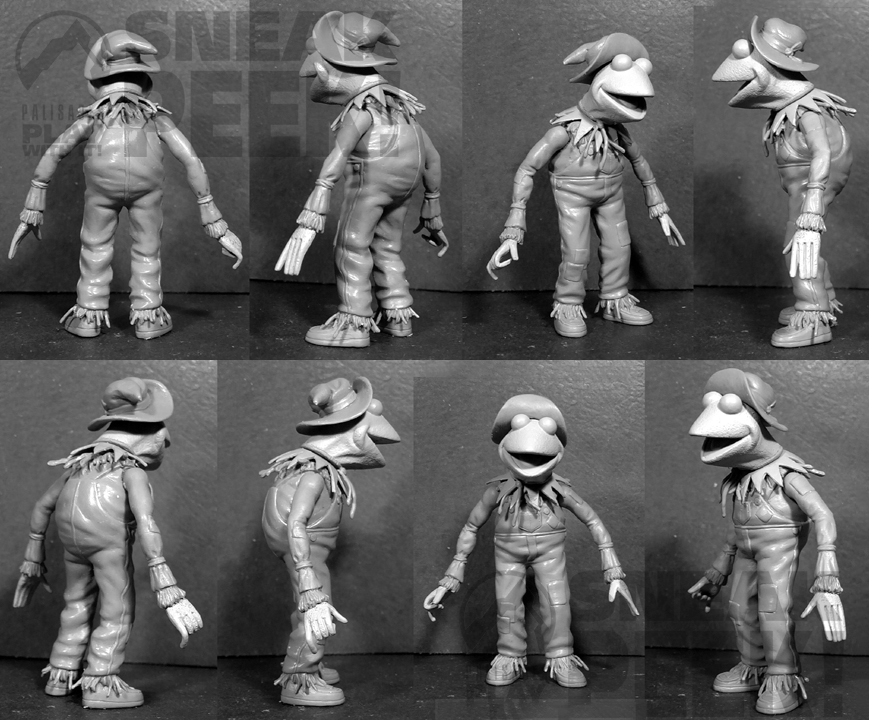 And it's also worth mentioning that Pallisades was concidering putting out three different accessory packs:
Swinetrek - Laser guns, Alien PVC, computer monitor, and other assortments.
Swedish Kitchen - A Chicken, sausage links, flour, a basketball hoop, a wrench and other assortments.
Electric Mayhem - Mic and stand, bass box, speaker, stage lights, drummer's stool and other assortments.
Which prolly woulda been bought up my Collectors of other lines in the 6 inch scale.
So that is the world that we might have lived in if there really were a god.