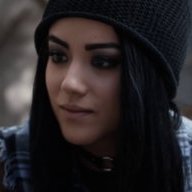 Joined

Aug 14, 2010
Messages

4,472
Reaction score

170
Points

73
This is a thread to talk about how you think each character should be handled, especially in relation to each other. Keep in mind that this is all my opinion:

Superman
Superman should be handled exactly how you expect. He's the face of heroism, he's the powerhouse, he's somewhat the leader. But as perfect as Superman is I think he should have a glaring venerability to show the audience that he can't do it alone.

Batman
Batman should be portrayed as the one who's shrouded in mystery. He should be the one that the rest of the JL trust, yet always feel the need to side eye.
Also, I've always imagined his voice to be a deep, yet whispery voice. Sort of like Anthony Hopkins' speaking voice.

Wonder Woman
The Wolverine of the JL. She doesn't take anybody's crap. She's vicious and violent, but still has an innocent feminine side that cracks through every now and then.

Green Lantern
Loose cannon. Creative. Determined. Maybe the comic relief character, whatever that means.

Flash
I don't exactly know what I'd want from him. I feel like Flash is the one character they can take liberties with to fit whatever character type the film is missing. That doesn't mean I want him to stray too far from the source material, I just think that he's not really as defined as the rest.

I only did five but talk about as many as you feel like.