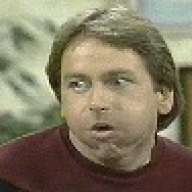 Joined

Oct 18, 2009
Messages

5,593
Reaction score

5
Points

31
....whether you either watched them as a kid with rose tinted glasses and thought it was cool at the time or maybe the show wasn't good to begin with so I'll start, and this can pertain to sitcoms, hour long dramas/adventure/mystery.

ALF - as a teenager on the late 80's/90's I thought it was amusing but watching reruns on The Hub after so many years off TV I can't believe such an idiotic idea ever came to pass, the laugh track is clearly tacked on and the jokes are so excrutiatingly bad that I can see now how tough the actors had it.

Mork & Mindy - I didn't care for it as a kid but watching a few episodes it's just plain terrible, storylines are stupid that it's basically Robin Williams doing his schtick for a half hour.

Family Ties - I didn't realize it as a kid how phoney the dialogue is especially the father Steven Keaton saying some inane comment only to have his wife later clarify it for him to get a laugh from the audience.

Knight Rider - yeah as a kid everybody wanted a car like K.I.T.T. but if you take out the car and what few minutes of cool stunts like jumping ravines or super pursuit mode you get stuck with a guy nabbing jewel thieves, scheming real estate developers or the occasional person from Michael Knight's past.