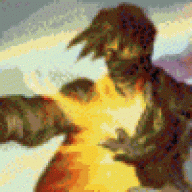 Joined

Sep 2, 2005
Messages

36,157
Reaction score

0
Points

31
Thought we could use a nice, uplifting story on here with all the bad stuff coming out these days:
Jordan Addison, Bullied College Student, Given $10,000 In Free Car Work By Roanoke Businesses

Jordan Addison, a student at Radford University in Radford, Va., is no stranger to dealing with homophobic vandalism.

Over the course of just three months this year, reports WDBJ, Addison's car has been damaged four times. Vandals have keyed homophobic slurs into the side, painted impossible-to-remove hate speech on the panels, and caused other damage totaling around $2,500 -- an amount Addison couldn't afford to pay to have the car fixed.

Luckily for Addison, he didn't have to.

A group of business owners in nearby Roanoke united to fix his car, spearheaded by Richard Henegar, Jr., the manager at Quality Auto Paint and Body.

"Once I saw the vandalism that was done to it, I said, that's uncalled for. We're gonna fix your car." Henegar told WTVR of Addison's car. "That's the least we can do."

And 10 local businesses did much more, pitching in to donate more than 100 hours worth of work, in addition to donating parts and some serious upgrades to the car.

WTVR reports the more than $10,000 of work left Addison "speechless" and grateful.

Other businesses that contributed to the effort were Parts Unlimited in Vinton, Advance Auto Parts, Moon's Auto Body, Rice Toyota, Val's Automotive, The Rod Shop, B&C Exterminating, Twists & Turns, AJ's Landscaping and Sunnybrook Auto Spa.
http://www.huffingtonpost.com/2012/...4|sec1_lnk3&pLid=196414&src=sp&comm_ref=false
Click the link to watch a video on the news story as well.