Took about 6 months to build, but well worth the time and effort. All foam (1/4" anti-fatigue mats). Helmet was made from 6mm craft foam. I plan to hinge the faceplate at some point. I have done weathering to the suit since these pics were taken. Hope to get some better shots soon.
Facebook album with build pics:
https://www.facebook.com/media/set/?...1&l=bb69bc2e87
PLEASE VOTE...
I am planning to attend the Wizard World con in St. Louis in March. They just started a costume contest that goes through March 15. Grand prize is a pair of VIP tickets for the entire weekend to the con. Here's where I need your help. It's a "popularity" contest where you get friends and family to vote. You can vote once every 24 hours.
If you feel so inclined, I would be appreciative of a vote from you. Remember, if you vote, vote for me once every 24 hours. If I can get a steady stream of consistent voters, I might just have a chance. The link to my entry is below. Pass the word around to your friends as well. The bigger my voter base, the greater my chances. Also, if you are voting from a smart device, you will need to uncheck the "Post to Facebook" box prior to clicking the Vote button.
Thank you!!
http://bit.ly/XwrCvG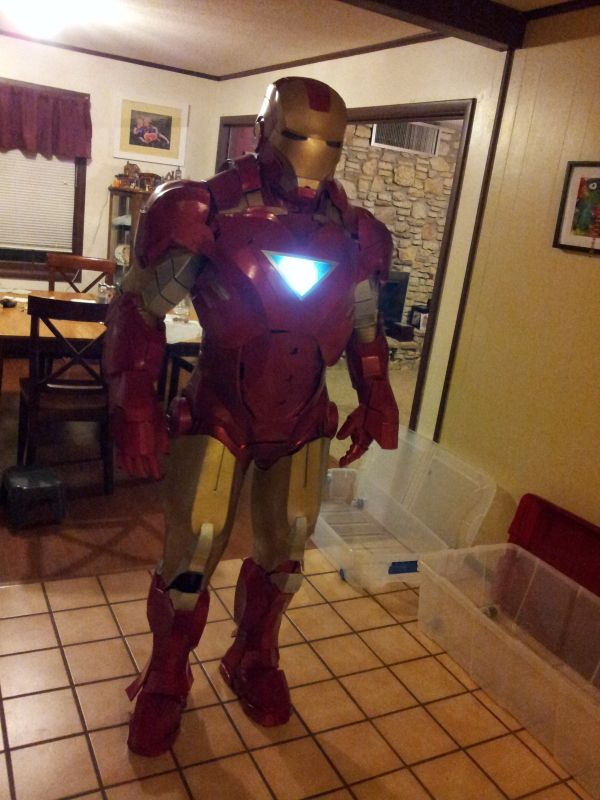 First time with the suit on. Left side of chest wasn't buckled. Looks deformed. Reworked the connections for the ab plate since pic.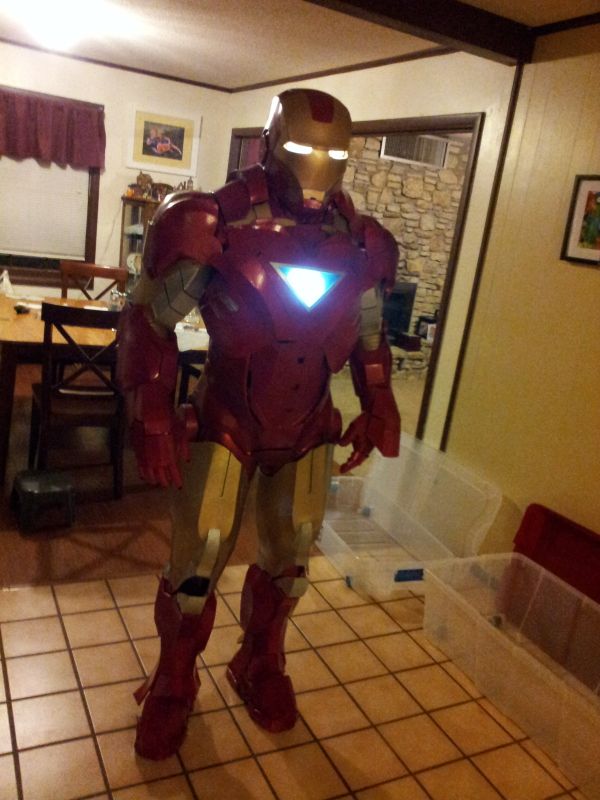 I have ditched the filler pieces at the back of the knee for right now