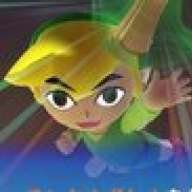 Joined

Dec 11, 2004
Messages

14,285
Reaction score

1
Points

58
Okay, I'm getting Guitar Hero 3 for Christmas (never played one before) so I'm quite excited, there's some ACE tracks on their like One, The Seeker, and Welcome to the Jungle. I really hope the next step forward for these games is a create your own track kinda feature, cause I'd really like to put on my own tracks etc.
Ideally, I'd have:
I Can See For Miles - The Who
I Believe in a Thing Called Love - The Darkness
Lost and Found - Feeder
Elevation - U2
White Unicorn - Wolfmother
Cigarettes and Alcohol - Oasis
American Woman - (I don't know who did this?

)
Love Train - Wolfmother
Oh My God - The Keyser Cheifs
Johnny Be Good - Chuck Berry
Mind's Eye - Wolfmother
And so much more.