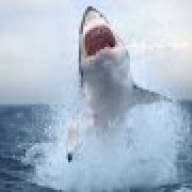 Joined

Apr 14, 2001
Messages

14,844
Reaction score

0
Points

31
According to modern evolutionary theory (the dominant theory to explain the process of speciation), all life evolved from a single common ancestor.

The theory of abiogenesis suggests that this first ancestral organism came about from the proverbial, "primordial soup," an aqueous mixture of various organic compounds that reacted to form a self-replicating molecule (likely RNA to begin with) protected by a phospholipid (or some derivative) membrane. Side note: these membranous spheres/globules are known as protobionts and are quite easily created in a lab.

I'm over-simplifying, of course, but this isn't my main point...

Now, most people who accept this theory believe that there was one truly common ancestor, and what's more, those that don't subscribe to the theory cite the idea that the chances of these reactions occurring spontaneously (I use the term losely, not adhering to the strict chemical definition of the word) are too small to even consider plausible.

On the other hand: consider the relative scale of these reactions, and the potentially vast amounts of reagents we could possibly have had to work with. Doesn't it stand to reason that these reactions AND similar reactions would have been taking place billions upon billions upon perhaps trillions of times? The idea that the formation of these compounds was simply an isolated incident defies all logic (and, frankly, the available evidence) and gives credence to those that cite improbability as a counter-argument to the theory of abiogenesis.

Therefore, doesn't it seem odd that only one ancestral cell (or, "prototype organism," if you will) would have formed? That seems less likely to me than the idea that nothing should have formed at all from these reactions.

Thoughts, ideas?