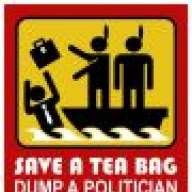 Joined

Mar 26, 2001
Messages

12,734
Reaction score

0
Points

31
This is a document to help you, as a non-technical person, understand, what is a good password and what is not. It will also guide you on the right path in how to pick new passwords in the future.

Let me state that all my passwords, from Internet Forums, Websites, Bank Records, usernames and passwords on corporate computers to Bank PINS for your Debit cards are all in the same bucket. They should only be known to you and only you.
Here are the rules on how you should operate
Remember, each section is ONLY one aspect of a password, they all need to operate in synch...not just using one of the aspects. Basically, you need to build a password that meets each Aspect, then move to the next. Once you have satisfied all three, you have a good password.
FIRST - Length
The passwords length has a huge influence on how well a password meets security standards. Generally speaking, the longer it is the better.
less than 8 characters = RED (meaning not good)
between 8 and 11 characters = YELLOW (meaning ok)
12 or more characters = GREEN (meaning the length is good)
REMEMBER, length is only one aspect of the password.
SECOND - Content
What makes up your password? A good password should never simply be just 1 word. Its needs to be a combination of lowercase letters, uppercase letters, numbers and special characters (like !%$#, etc...)
I would reccommending taking a nice long word to start with.
Say the word = Security
add some numbers in front = 78Security
add some interesting special characters to it = 78Security#!
then of course, add something in the middle to avoid dictionary scanning software from seeing the word in your password = 78Secur11ty#!
THIRD - Personalization
How personal should a password be? Should it contain any info about myself?
First, you should NEVER use personal information that directly associated to you
IN ANY WAY
. This means, dont use Social Security, Drivers Lic, address, Age, Birthdate, ect. In other words, any information that is available by government documentation, these can be acquired without your knowledge.
Basically a rule of thumb is, if its written down anywhere, it mosty likely NOT a good password.
Second, you should never use personal information of Family Members or personal friends either. These details connect back to you in ways you never knew.
I will modify this as I see more examples or think of more