Joined

Nov 11, 2003
Messages

43,566
Reaction score

1
Points

31
And now a message from Sally Struthers:
Folks, sometimes we have to step up and help one of our own when they are in a time of need. Even if we find them annoying. Our not-so-beloved TEDDY, often misunderstood and maligned, has fallen on hard times. He used to be an upstanding member of society:
But a bitter ending to a bitter relationship sent him into a downward spiral in which he discovered crack and heroin:
Derelict, strung out and wandering the streets, he has lost everything, taking to prostituting himself to strange men for money to buy more smack: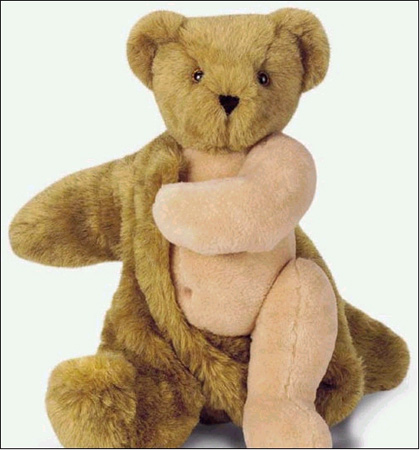 And found himself in some potentially psychologically damaging situations as a result:
Won't you help? For only $345.98 a day, you can provide TEDDY (and a starving television personality) with food, shelter, clothing and rehabilitation services. Don't let it end like this. You can make a difference. Call today: 1-877-SAV-BEAR
Don't wait. Call now!

jag