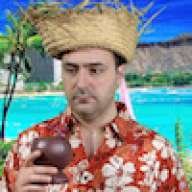 Joined

Apr 16, 2006
Messages

41,215
Reaction score

6
Points

31
ROUND 1. IRON MAN
ROUND 2. HOMER SIMPSON
ROUND 3. RANDAL GRAVES
ROUND 4. CAPTAIN KIRK
ROUND 5. BATMAN
ROUND 6. MEGATRON
ROUND 7. LEX LUTHOR
ROUND 8. DONNIE DARKO
ROUND 9. LARA CROFT
ROUND 10. ERIC DRAVEN
ROUND 11. MICHAEL MYERS
ROUND 12. SUPERMAN
ROUND 13. HAN SOLO
ROUND 14. THE JOKER
ROUND 15.
BEN GRIMM
ROUND 16. NOAH BENNETT
ROUND 17. SPIDER-MAN
ROUND 18. STEWIE GRIFFIN
ROUND 19. JAMES BOND
ROUND 20. DR. COX
Here they are, the characters that made it,
the top 20 characters that made it from a 100.
Now it's time...it's time for these 20 to battle.
Every 4 days two rounds will go on at the same time.
Who will be the most popular character?
Here are the match ups.
ROUND 1
HOMER SIMPSON WON
ROUND 2
CAPTAIN KIRK WON
ROUND 3
BATMAN WON
ROUND 4
LEX LUTHOR WON
ROUND 5
LARA CROFT WON
ROUND 6
SUPERMAN
ROUND 7
HAN SOLO VS THE JOKER
http://forums.superherohype.com/showthread.php?t=292392
ROUND 8
BEN GRIMM VS NOAH BENNETT
ROUND 9
STEWIE VS SPIDER-MAN
ROUND 10
JAMES BOND VS DR COX
ROUND 8
BEN GRIMM

vs
NOAH BENNETT