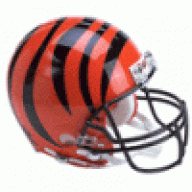 Joined

Aug 4, 2003
Messages

26,683
Reaction score

0
Points

56
This little Hobbit voted for the first time yesterday at the age of 31. I found it to be pointless and the act of getting involved in the candidates only led to frustration and bitterment that I've never had to deal with, and that bitterment all stems from the horrible way the candidates treat one another in order to win votes. I'm so glad America is portraying itself in that manor to the rest of the world... our own leaders turn us against each other and we reward them for it by voting for them. What good is supporting someone--anyone--who belittles and degrades their opponant? I would't support someone in my life like that, so why should I bother with a presidential candidate? For now on, I don't think these sort of elections are worth my consideration.
And that's my opinion of the 2012 political year.
Hey, how about those comics?
Defenders 12
- And the series ends in a way that I half expected and am fully frustrated at. Ultimately, I've been just waiting for the series to end, spending $4 an issue, to get the Iron Fist/Immortal Weapons story. In the end, everything is undone (which is fine, as that means the IW are alive again) and the entire series has now never happened. And the concluding chapter wasn't even done well. It was rushed and left without any closing. It just finished. No confirmations on people never dying, no dramatic ending for the heroes who were wiped away from existance due to time travel, nothing. It just ended.
So ultimately, I wasted $48 on this series that ended up meaning absolutely nothing. It's my own fault really. I decided a while ago to stop buying books that I wasn't that interested in and made this series the exception until the Iron Fist plot resolved. Now it just never happened.
Maybe I can get $10 of the $48 back on ebay

New Avengers 32
- NOOOOOOO!!!!!!! I am likely the only person to say this but "THEY KILLED VICTORIA HAND!! NOOOOO!!!!!" I don't know what it was about her but I just really enjoyed her character. I was curious what would come of her after Bendis left and it appears... nothing. Daniel Drum (Brother Voodoo's brother) kills her in this issue and Dr. Strange is blamed and on the run. SUCKTITUDE!!! Oh, and Daniel Drum killed Damian Hellstorm as well, which is likely the bigger deal, but I don't care so much about that.
That aside, the issue was very good. It kept me very intrigued and I'm eager to get the next issue... next week, I think. Only two more issues and Bendis' New Avengers run is over. I've not yet decided if I'm going to pick up Hickman's Avenger books, but if not, then a 9 or so year-long Avengers epic run will end for me with issue 34
Uncanny X-Force 33
- I have loved Remender's run on this book but I think he's leaving at the right time. It feels like it's losing steam and I think a part of that is that he's trying to shove more into Final Execution than necessary. The main thing is the Daken/Logan relationship. There was no build to it in this title so it feels out of place and takes me out of the story. Sabretooth isn't as big of a character but he also just randomly showed up. And I'm not a fan of the new Omega people. Remove all that and you still have Skinless Man, Shadow King, and AoA Blob... all of which make sense being there and are powerful enough to put up a fight and deal with the Evan plot.
That aside, the story was decent. Nightcrawler gets his final revenge in an awesome way (Seriously? Teleporting a shark into Blob's stomach to chomp away at him from the inside out?!), but now either he's going to die (by EVA) or redeem himself. We'll find out next issue I suppose.
I'm real curious how this all ends. It sounds like Evan will continue to be a student at the Jean Grey Academy, but Apocalypse has been confirmed as one of the villains for Uncanny Avengers. I'm curious how that all happens.
AvsX: Consequences 5
- The mini concludes! Cable and Hope find each other, but that's small potatoes. The big story here is Magneto, Danger, and Magik free Cyclops from prison. Danger goes her own way, leaving Magneto, Magik, and Cyclops to become their own extreme team of X-Men. I like where this is going and I'm assuming they'll be the main team from the (likely) new Uncanny X-Men title that Bendis and Bachelo are coming out with. I'm curious who else would join them. They're going to be in All New X-Men starting next week so we have 6 issues there to figure out what's going on with them.
It was a good issue and gets me ready for what is to come. I hated AvsX, but I'm finding myself a little excited for what comes next.
Green Lantern 14
- I wasn't much on the past two issues but this one picks up. Simon takes on the Justice League, though I like how he tried not to. Black Hand shows back up and I'm real curious where that plot's going. And we realize that Hal and Sinestro are trapped in Black Hand's ring... with a mysterious 3rd person who I'm expecting to be Abin Sur.
Rise of the Third Army is a lead-in to the next big event and I'm growing more interested now. I've loved Johns' run and it's continued being great (with a few dips here and there). Good issue.
Stormwatch 14
- I bought last issue on a whim and liked it enough to complete the story this month. Apollo and Midnighter take on Etrigan and it was pretty awesome. The other Stormwatch members get involved but they're more minor and I know nothing about them.
The story was very good and might have just hooked me to keep going. I'm also eager to go backwards to see what I've missed. I'm particularly interested in whatever happened to Martian Manhunter. Good stuff

Best and Worst of the Week
Best: Green Lantern
- It was between this and New Avengers. They were nearly tied, but I think GL edged ahead just a little.
Worst: Defenders
- I think I said enough above.