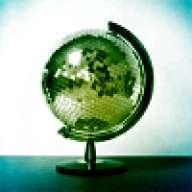 Ἐν ἀρχῇ ἦν ὁ λόγος
Joined

Apr 1, 2004
Messages

10,218
Reaction score

0
Points

31
Did anybody watch? I was really impressed with Huckabee and Paul. Definitely the strongest candidates. Paul really did not get a chance to shine and I think that was intentional. The corporate media seems to have a vendetta, and it's shame because he is probably the most honest out of all the candiates and truely deserving of the Presidency. I thought Giuliani and Romney really tarnished their images in tonights debate they both came off as panderers and flip-floppers. I will not be voting for either of them especially Giuliani, I am getting tired of his fear mongering and invoking terrorism in ever other sound bite. It's despicable. McCain made some good points, but he also seemed really tired. I guess I would be the same way after running for president as many times as he has.

My vote goes to Huckabee simply because he got more screentime than Paul who I place in second with McCain in third. The rest can take a hike.

What are your thoughts?