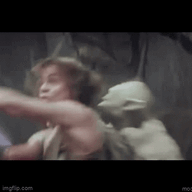 My other Avi is Gaucho Mickey
Joined

Nov 12, 2009
Messages

7,574
Reaction score

1,936
Points

103
Awesome Kirby concept art from the film "Lord of Light" that Antonio Mendez and the CIA bought, for the film that would become known as "Argo".
The fake movie "pretend-produced" as a CIA cover to famously get Americans out if Iran.
More images -
The Lost Jack Kirby Sketches For The (Real) "Argo" Film Project
Seeing the incredible Kirby art and concept I almost wish Mendez and the CIA had produced it for real.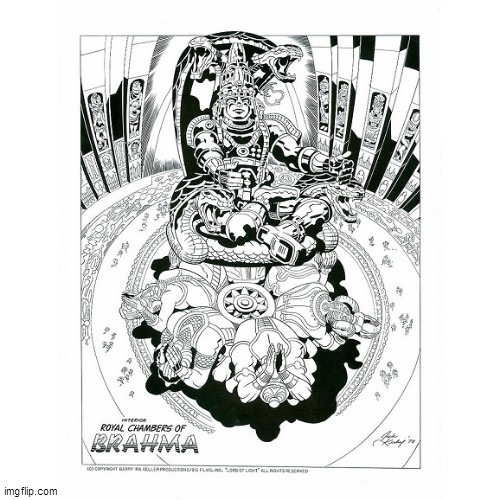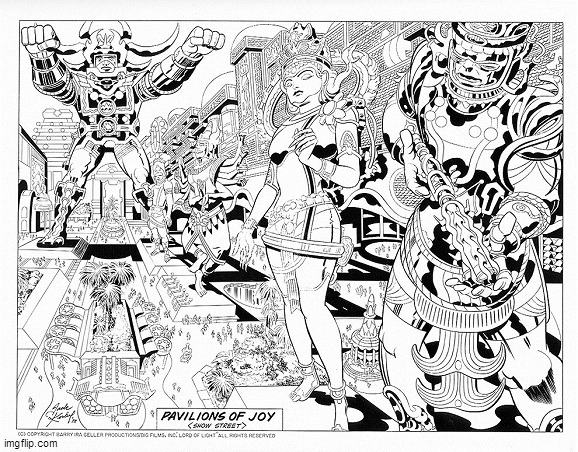 I've seen a few interviews with Antonio Mendez the mastermind behind the plan, but I've never seen him mention or asked about the Kirby art specifically.
Mendez apparently being an artist himself, I wonder how much this art being attached to the project, influenced him when it came time to choosing a movie to "fake-produce".
Obviously the specifics of which movie it was were meaningless, they just needed a cover, and for him and the rest to believably convey it was real. but honestly if I had seen this art and concept I would have chosen it too.
So, does the CIA still own the script and concept for the "Lord of Light" film? Can somebody actually still make this movie using the Kirby concepts?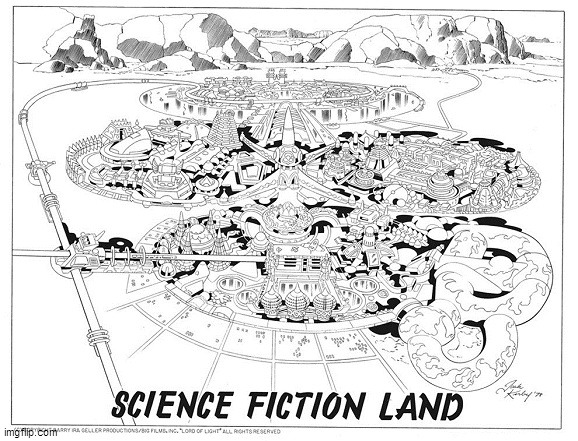 And how incredible would it have been to enter a Kirby designed theme park!
Last edited: