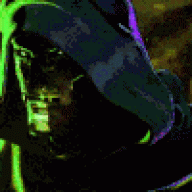 NOTORIOUS, INGLORIOUS, VICTORIOUS
Joined

Mar 5, 2010
Messages

9,427
Reaction score

39
Points

58
that other thread regarding the most commonly used ATM pin numbers got me to thinking...

do you use the exact same password for every place that you frequent and visit online that requires a password, such as forums, banking, eBay, things like that?...

do you use your own universal password for each and every site for ease and convenience' sake, or do you use a different one for whatever online site you go to?...

is it smarter to go with various passwords, even though sometimes you practically have to keep a list of them and what site they are attached to, or do you just make it easy for yourself to have a master password that's used at every one of your online sites that you visit?...

is using the same password wherever you go online a mistake?...

I USED to have different passwords for different sites, but it just became too hard to remember them and too numerous to jot down and I eventually wound up using just one password for everything, such as my online banking, checking my emails, going to eBay, business transaction sites, government civil service sites, forums, etc.

what are your thoughts and comments on it all?