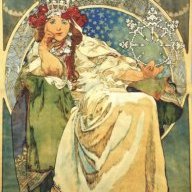 Joined

Mar 1, 2006
Messages

24,828
Reaction score

327
Points

73
Post some of your favorite moments in sports.
This was one of my favorites since I was there. It's not my video but I was sitting very quietly recording. I was behind a group of Frenchies that were loud as ****. Once Seth crossed and it was finally confirmed that he won...I was on my feet hootin and hollering louder than the bulk of them put together. They were a startled group. It was super bad ass to see Wescott wrapped in the Flag.

SBX Men Final Winter Olympic Games in Torino
I forgot to check for myself in the stands.

This next one I didn't make it to and I'm so glad I wasn't there. Very devastating, embarrassing and painful to watch. Showboating, ftl.

Poor, poor, Lindsey Jacobellis.
Winter Olympic Womens Snowboarding Final 17th Feb 2006
One of these days I'll upload my videos.