Hello, and today, I am going to talk about something that has been confusing me for a long time. A lot of people hate these for some reason, and I need explanations. I'm talking about...
The minivan.
Oh, how it is so discriminated against in the car world? Why is it that people have a real hatred for these? Because, seriously, I don't see what your problem is. People who actually have an open mind, like me, realize that these vans have almost a magical way of making life easier and is quite luxurious to ride in if done right.
Take a look at this 2013 Dodge Grand Caravan for example.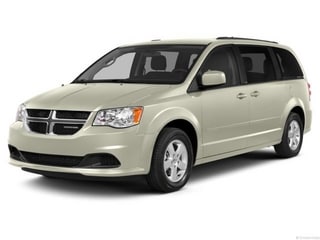 When fully loaded, the Caravan can be a very comfortable van and a very useful one, too.
If you're taking friends or family on a long trip, they can just turn on the overhead TV to watch or relax in the comfy seats. What's to hate about that? Plus, it's 2nd and 3rd row seats fold flat into the floor for full cargo space. Big plus.
But people say, "Oh, vans are not cool or sporty like a Mustang". Who cares if it's sporty or not. Sure, it's fine if a minivan isn't right for you, but you can't just hate it just because it's not sporty or stylish. Not every car has to be those things.
Something that doesn't cater to your needs and something that sucks are 2 totally different things.
So, what is with the minivan hate? Can't we give these vehicles a break and give them respect for the great, comfortable, versatile vehicles they are?