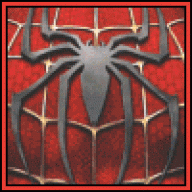 Joined

Aug 29, 2000
Messages

8,444
Reaction score

0
Points

31
Okay, the real name of this thread should be "help Spider-Man get to 300 posts so I can get my avatar" thread; but the other one sounded better.
Now, even though I think this has been done before, play along anyway!

I'll start us off:
Cone·zone
[kōnzōne]
noun
1. A state of complete hilarity: possibly to the point of exhaustion.
2. An area where Conan O'Brien is.
3. The central part of the stage located on the set of "Late Night with Conan O'Brien" (also known as "the laugh zone").
Sentance: "Hey, the other day; I was smoking some weed. Anyway, I saw this cat chasing it's tail, and I was so high, I was almost in the conezone"