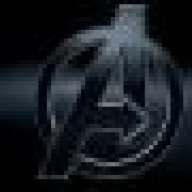 Joined

Nov 15, 2006
Messages

964
Reaction score

0
Points

11
Hey everyone, im back in the SHH! Back with a brand new thing I'm doin. It's the VSERIES REVIEW. It's a review column I'm working on. I'll be reviewing each week for a while till the first season is done of SPIDER-MAN: GIFTS AND CURSES over at Monster Zero Productions, home of some great virtual series.
You can find SPIDER-MAN: GIFTS AND CURSES here @
http://www.mzp-tv.co.uk/g&c/index.html
And for those new to the virtual series phenomenon here's the wiki for it that explains it all.
http://en.wikipedia.org/wiki/Virtual_series
And for those of you out there that's been channel flipping trying to find somethin to watch on tv. Turn off the tv, boot up the computer, and check out the Virtual Networks.
I'll be back later with my 2 part review for the first two episodes of SPIDER-MAN: GIFTS AND CURSES.