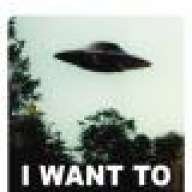 Joined

Jul 27, 2002
Messages

6,446
Reaction score

0
Points

31
Ok, i'll admit it. I'm a huge Will Smith fan. I enjoyed his work when he was on the Fresh Princh of Bel air. And then when he got into movies, that's when I really started to get into his work more. I've enjoyed pretty much all his stuff. I Am Legend being my new favorite of his. (at least until his new superheroish one comes out!)

He's one of the few actors that can put humor, seriousness and tough guy attitude all in one package and he does it well. He's got a great range of convincing emotions. I think he's one of our greats. Since most of the old action heroes are well...old...I think he really steps up to bat as a sort of action hero who can do drama.

Anyone else feel the same?