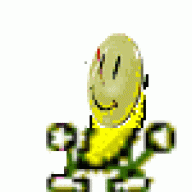 Joined

Aug 30, 2003
Messages

40,928
Reaction score

1
Points

31
Remember two years ago (or so) Where Marvel did the 'Nuff Said thing? Where writers had to do all of the comics for one month without any dialogue. I didn't care for it though some was done very well.

So I am thinking that this year (next Year) They should do a thing called "Stan For A Month". Where each month Marvel will get each of thier Prominent Writers (Bendis, Millar, JMS, Waid, Loeb (Next Year) and Slott (Hopefully)) and for one month they will each write Avengers, Uncanny X-men, Amasing Spider-man, Fantastic Four and a new Tales of Suspense.

On top of thier regular books, this will be to see how well they can do what Stan did way back when.

The stipulation is that each of the issues have to be oneshots. And ty into current continuity. ToS can feature whatever character they want (and would hopefully continue as a solo version of MTU)

The other Stipulation is that of the 5 books at least 2 of them have to feature new villains (c'mon, Stan did like 7 new ones a month)

Anyone on board with this Idea?