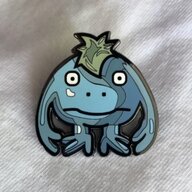 Joined

Feb 15, 2001
Messages

62,004
Reaction score

3,732
Points

203
Hair and fingernails do not grow after death. The flesh shrinks, giving that impression.

Elephants do not fear mice, nor much of anything else for that matter.

James Cagney never said "You dirty rat." in any of his films.

As birds go, the owl is rather stupid and certainly not wise. Crows are said to be the smartest of birds.

Frankenstein was the doctor, not the monster in Mary Shelley's original book.

Teeth are not bone. They're just teeth.

Nero never played the fiddle, as it didn't come along til over a thousand years later.

Despite what Smokey Bear says, most forest fires are not started by people. Lightning is the culprit.

The Great Wall of China cannot be seen from the moon.

Dinosaurs were not the largest of mobile animals. The blue whale was and still is the biggest.

Fish do not drink, so the people who say they drink like one should be dead.

Edmond Halley did not discover the comet named for him. It had been seen before, Halley however did predict it's return in 1758.

Lassie was never female. Male dogs played the part.

Sex, or lack thereof does not cause acne.

There are no antelopes playing on any range in North America.

Humphrey Bogart did not say "Play it again, Sam." in Casablanca. Nor in any other film.

Whispering is more wearing on your voice than shouting.

Lightning can and does strike twice in the same place.

The ostrich does not stick it's head in the sand.

Tomahawks were not thrown, despite what Hollywood says. Are you going to throw away your only weapon?

Millipedes never have a thousand legs.

More in bit..