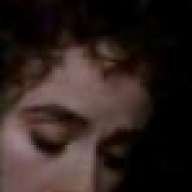 Joined

Sep 24, 2004
Messages

12,599
Reaction score

0
Points

31
First things first...
Rating:
PG 13(US), PG 14(Canada), 15(UK), for extreme violence and imaginative gore.
Directed by:
Webmistress_O4
Writing Credits:
Webmistress_O4 (script, screenplay, executive producer, yeah, okay, get over your ego trip, Webby...)
Cast:
Dagmara Dominczyk as Alexia Dark/Spider-Woman:

Tobey Maguire as Peter Parker/Spider-Man:

James Franco as Harry Obsorn/The Green Goblin II:
Victor Webster as Devon Smith:

Kirsten Dunst as Mary Jane Watson (-Parker?

)
Willem Dafoe as Norman Osborn/The Green Goblin

And of course, the other must-haves:
Rosemary Harris as Aunt May
Bruce Campbell as rude engagement ring salesman
Stan Lee as an old patient at Midtown Hospital
Numerous crew people's kids wandering around
Tobey's little half-brothers doing... something...
Also with:
Tim De Zarn as Philip Watson
Taylor Gilbert as Madeline Watson
Joe Manganiello as Flash (Eugene) Thompson
And that actress girl who handed the note to John
Moral support and spoiler relief guy:
Cconn
Synopsis:
Norman is back in New York, and he's ready to paint the town red, literally. Harry is in a mental hospital. Alexia has left Devon, fearing for his safety. Peter and MJ are planning their wedding.
When Devon contacts Alexia with important information, claiming to know who the Green Goblin was, she agrees to meet with him. But when they meet again, Alexia finds that she doesn't want to be with him just to protect him, but because she loves him.
Under the control of the Goblin, Harry is able to escape from the hospital, leaving carnage in his wake. There is no going back. The only option left is to take up his inheritance, his father's legacy... the legacy of the Goblin.