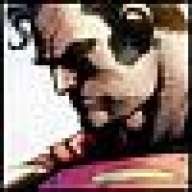 Joined

Jan 30, 2006
Messages

1,999
Reaction score

0
Points

31
I've been on a Highlander high these past couple of days largely in part to the awesome "Search for Vengeance" anime and the news that Eidos is making a Highlander game for PS3 and Xbox. The concept of Highlander is so great that I think of all the Television shows being reimagined on tv nowadays that Highlander would be a perfect candidate.
I had some ideas about a rebooted Highlander show, starring a brand new Macleode a couple thousand years old. Even older than Duncan and Connor. This way they could delve even further back into history and have an endless plethora of vendettas/stories to implement for many seasons.
Also, in the Game being developed Immortals have super strength, enhanced speed, regeneration, and other supernatural or elemental powers. I think this is wise to implement into the show because I always felt that the Immortals didn't have enough super powers. Not only that, but when they kill other immortals and absorb their "Knowledge and Power" they should physically get stronger, not just have the same ordinary human limits. I think in a Highlander reboot Immortals should Evolve truly becoming more and more powerful until "The One" has all the power of the others and attains "Godhood" which I feel should now and have always been "The Prize". Imagine Ancient Immortals running around with powers like on NBC's heroes. It would be awesome.
I may think about writing a pilot for my idea, what do you guys think about a Highlander reboot? One that clearly defines their origins and gives you a definite ending, showing you "The One".