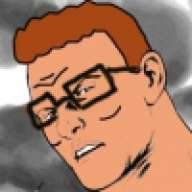 Joined

Feb 16, 2004
Messages

3,208
Reaction score

197
Points

73
I've read this graphic novel several times and am reading the actual novel now.

Here's what I don't get:

The background is that the current generation of superheroes are careless and reckless. But some of them are children of "our" generation of superheroes. the novel mentioned Nightstar, daughter of Kori and Nightwing. Did the current generation universally fail at mentoring and raising their children? How did things get that bad in one generation.

I know a lot were following Magog's anti-hero tactics, but to list none that are redeemable just seems like a plot hole to me.

Thoughts?