Joined

Nov 8, 2012
Messages

858
Reaction score

0
Points

11
I am going to post each day 3 movies from my Favorite 100 movie list. Now anyone else is welcome to post only 50 if 100 movies is too much. The Goal is to get my full list in by New Years Eve.
100 Star Trek 5 The Final Frontier


I liked the Star Trek movies of the original Star Trek.
Five is at the bottum of those movies. I liked the idea that Spocks brother was the problem and it was kinda the first time you got the question about is there a god and can you find him in a ship. Sure its an evil alien but it was kinda neat to explore that question in a star trek movie format.

99 Ewoks The Caravan Of Courage/Battle For Endor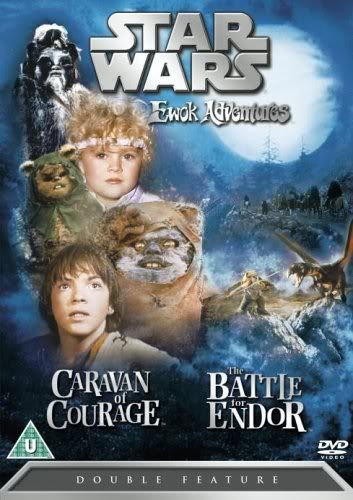 I know they were made for tv movies but I liked the Ewok adventures and they were not as bad as Jar Jar.

Or some prequel characters. Even though the prequel films are higher on the list. My Favorite Characters were the Ewoks so they get a Spot.
Last edited: