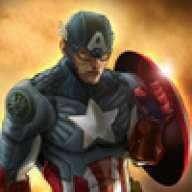 Joined

Jan 16, 2001
Messages

6,786
Reaction score

0
Points

31
Ok guys. These wicked cool pictures are from JRS 2345. He has given his permission (since he's super busy) to get these colored by other artist. These are 3 of my favorite x-men (hopefully he's doing the last of my favorites as we speak) and i thought they were so good they needed to be colored. So i'll post them with my thoughts and what i would like on each one:
Colossus

I love the way he did colossus here as a true badass. He doesn't need now goofy costume he's made of metal just some black leather pants and the X. To me he's in a destroyed lab, the things hanging from the roof are electrical cables that should be sparking blue with energy, and that's smoke from busted equipment. The splatering should be colored dark and ambigous so your not sure what it is but a hint of red to let you know he was pissed!
Gambit

I imagine the choppy ground on this one because he's under a hail of machine gun fire. But the cajus isn't moving he's holding his ground. I want this piece dark, the only bright thing should the pinkish blue energy coming off his cards, and fingers and seeping out of his eyes a little.
Nightcrawler

I wish this one was on white paper so it would match the other but oh well, maybe one yall could change the opacity or something to match it. Think in really deep purplish blues for this one. Smoke and brimstone all around because he's just teleported into a fight. Standard colors on costume but very dark remember in shadows he can hide. Oh and his eyes should be yellow they might be the only thing seen when he's in the shadows.
Thanks in advance for this guys can't wait to see what you come up with!!