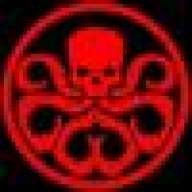 Joined

Apr 20, 2013
Messages

929
Reaction score

0
Points

11
Basically pick 10 characters who will get their own solo, then 10 who might and 10 who won't.

Will get own solo.
1.Black Panther
2.Dr. Strange
3.Namor
4.Luke Cage(Heros for Hire Movie)
5.Iron Fist(Heros for Hire Movie)
6.Black Bolt(Inhumans Movie)
7.Nova
8.DareDevil
9.The Punisher
10.Mrs Marvel

Might get own solo
1.Hawkeye(Shield Movie)
2.Black Widow(Shield Movie)
3.Nick Fury(Shield Movie)
4.Ghost Rider(Midnight Sons Movie)
5.Blade(Midnight Sons Movie)
6.Sentry
7.Quicksilver(Redemption Movie)
8.Scarlet Witch(Redemption Movie)
9.The Runaways
10.Vision

Wont get solo
1.Wonderman
2.Spiderwoman
3.She-hulk
4.Mockingbird
5.War Machine
6.The Falcon
7.The Winter Soldier
8.Swordsman
9.Black Knight
10.Agent Coulson

P.S. keep in mind it has too be marvel owned. No X-men , Fantastic Four, or Spidey characters.