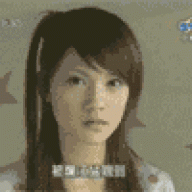 Joined

Apr 13, 2002
Messages

21,116
Reaction score

1
Points

31

with

Ipodman!
Ipodman's assigned remake movie is... Robocop!​
Sign up for your own 15 Minutes thread

here

.
Also, Knowsbleed, remind people that a good 15 minutes, doesn't mean 1-2 word answers. Not telling people to write a novel, but at least be interesting.

ELABORATE!!!
Question time!!
Do I know you?
How do I know you?
How much does Erzengel bench?
What is love?
At what time in your recent past have you felt most passionate and alive?
What is your happiest childhood memory? What makes it so special?
Do you feel like you've lived this day a hundred times before?
If you knew that everyone you know was going to die tomorrow, who would you visit today?
Who do you feel closest to on the Hype and why?
What is your favorite sushi?
If you could live in any other country besides the United States (assuming you live in the US, if you don't... then pick another country anyway) where would it be and why?