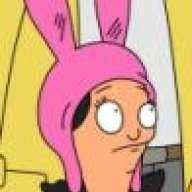 Joined

Mar 28, 2009
Messages

8,434
Reaction score

134
Points

73
What's your favorite drink? I've never been much a drinker for liquor, but now I've gotten a real curiosity for the stuff. I've been working in a liquor store for seven months now and I want to expand my alcohol horizon. So here, I want to discuss all the drinks out there; good, bad, "it's alright". Not just liquor, but beer and even wine (even though I personally don't touch the grapes).
Let me say that Naked Turtle rum is

. Grab a bottle of that and some root beer.

I seriously want a Naked Turtle shirt so I can rock that ****.
http://www.nakedturtle.com/age_gate/?page=http://www.nakedturtle.com/splash/
Today I bought Lunazul resposado tequila for margaritas I'm making tomorrow. I've taken two shots of it tonight and I like it. It feels like the more I drink of it, the more I'll like it. The Hornitos Lime Shot tequila is pretty good.
Last Sunday, I spent an afternoon riverside drinking a 7&7 with a splash of red Gatorade and I also had a Goose Island Summertime beer. Really liked that whiskey cocktail. The Summertime tasted a lot better out in the sun as opposed to the first time I had it, on my porch at night. The Goose Island Honker's Ale is
delicious
and the IPA is not bad.
Anyone ever have Crown Royal Maple? Believe it or not, I tried it with Coke and orange juice and loved it; tastes like breakfast.