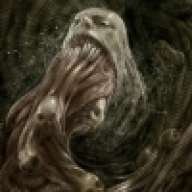 Joined

Feb 17, 2007
Messages

5,047
Reaction score

0
Points

31
Columbia and Moritz Adapting The Boys Source:

Variety

February 21, 2008

Columbia Pictures has acquired the rights to indie comic book "The Boys" and will develop a feature adaptation along with producer Neal H. Moritz and his Sony-based Original Film, says Variety.

Created by Garth Ennis and Darick Robertson, the contemporary-set comic book series follows a CIA squad, known informally as "the boys," whose job is to keep watch on the proliferation of superheroes and, if necessary, intimidate or eliminate them.

Moritz characterized the series as an original take on the superhero genre. "Rather than begin with a romantic idea of superheroes out to save the world, 'The Boys' imagines a world in which superheroes really exist, with all of the flaws that real people have," he said. "The boys are there to make sure that people with superhuman powers don't get out of line."

The comic book is published by Dynamite Entertainment.
Mixed feelings about this project.
I can't see it being done right without staying as hardcore as the comics, and I can't see any studio keeping it as dark and perverted as it should be.
I can settle with a hard R rating, but X is probably more like it.