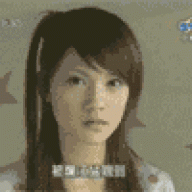 Joined

Apr 13, 2002
Messages

21,116
Reaction score

1
Points

31
Very simple...but very thought stimulating...potentially.


I would ___________ if __________. Fill in the blanks.


I would post in the lounge more
IF... it felt more like a place for good conversation instead of like an AOL chatroom.

I would pay more attention to the CNN/various news shows/websites
IF... the top news stories contained less Brittney/Kanye and more things that affected MY life

I would stop drinking caffeine
IF... I could inject it intravenously.

I'd pick on JAL more
IF... hell, if nothing. That's the only thing the lounge has going for it.

I'd spend less time on SHH
IF... someone would pry my vice like grip away from my laptop and slit my throat.


partake and enlighten/shock us.